Main content starts here, tab to start navigating
Open Monday through Thursday: 8am - 2pm.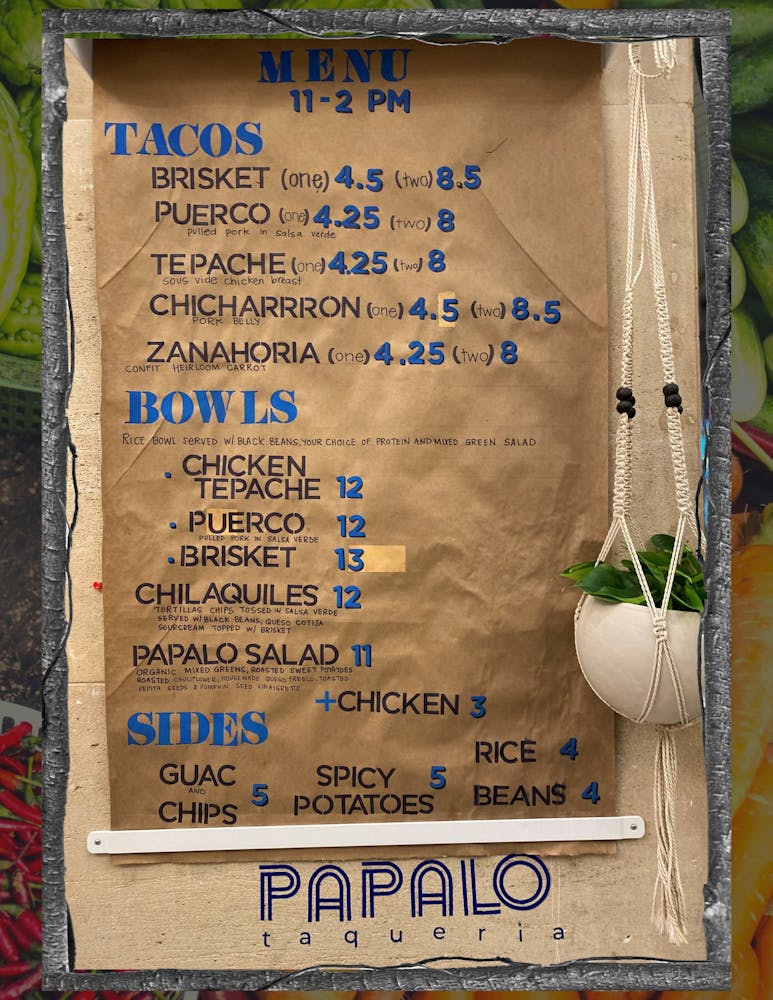 About
Papalo strives to provide authentic Mexican cuisine, sourcing many of their ingredients from areas across Mexico. Of note, Papalo Taqueria is a concept of Stephanie Velazquez and Nicolas Vera, both of whose resumes include working with Chris Shepherd's Underbelly Hospitality group and Hugo Ortega's Xochi. These well known names in the Houston food scene bring big expectations, and Papalo delivers. The tacos are fantastic and the frescas are refreshing, making this concept a must try.